Engage your community with gamified content.
Quickly create compelling content from a suite of interactive content and gamified engagement tools to engage your community and reach new audiences.
✔️ Attract new customers through viral content
✔️ Retain more customers by providing more valuable content
✔️ Interact with your community 24/7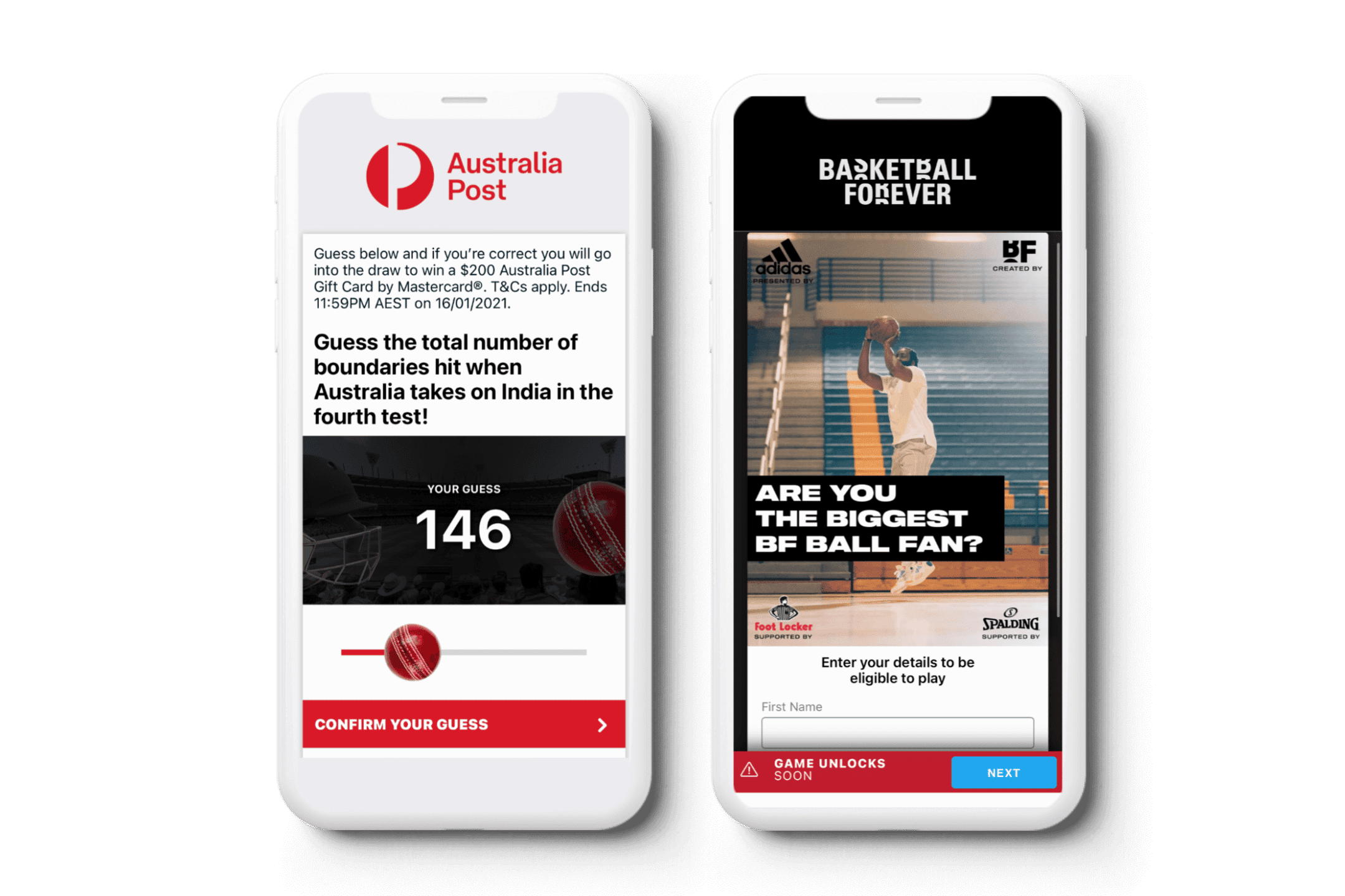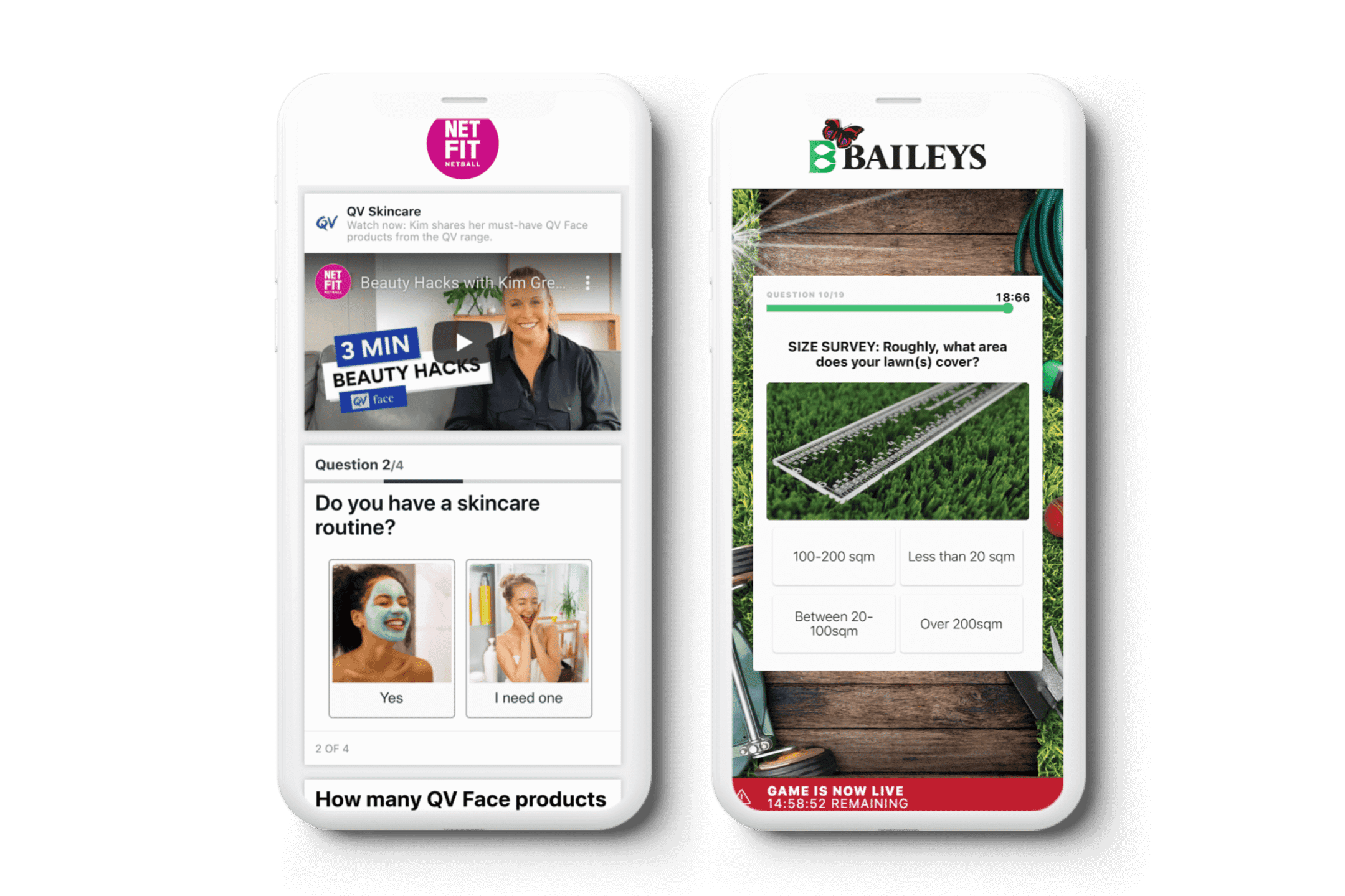 Understand your audience with advanced declared data.
Collect powerful data from your audience to enhance your re-marketing, market research and sales.
✔️ Build individual audience profiles and personas
✔️ Learn about what products and services your community want
✔️ Integrate to your CRM to automatically push new data
Non-intrusively commercialise your audience.
Deliver a ROI from your community engagement through preference based advertisements and digital coupons.
✔️ Convert your online community to revenue
✔️ Open up sponsorship opportunities
✔️ Drive e-commerce leads & sales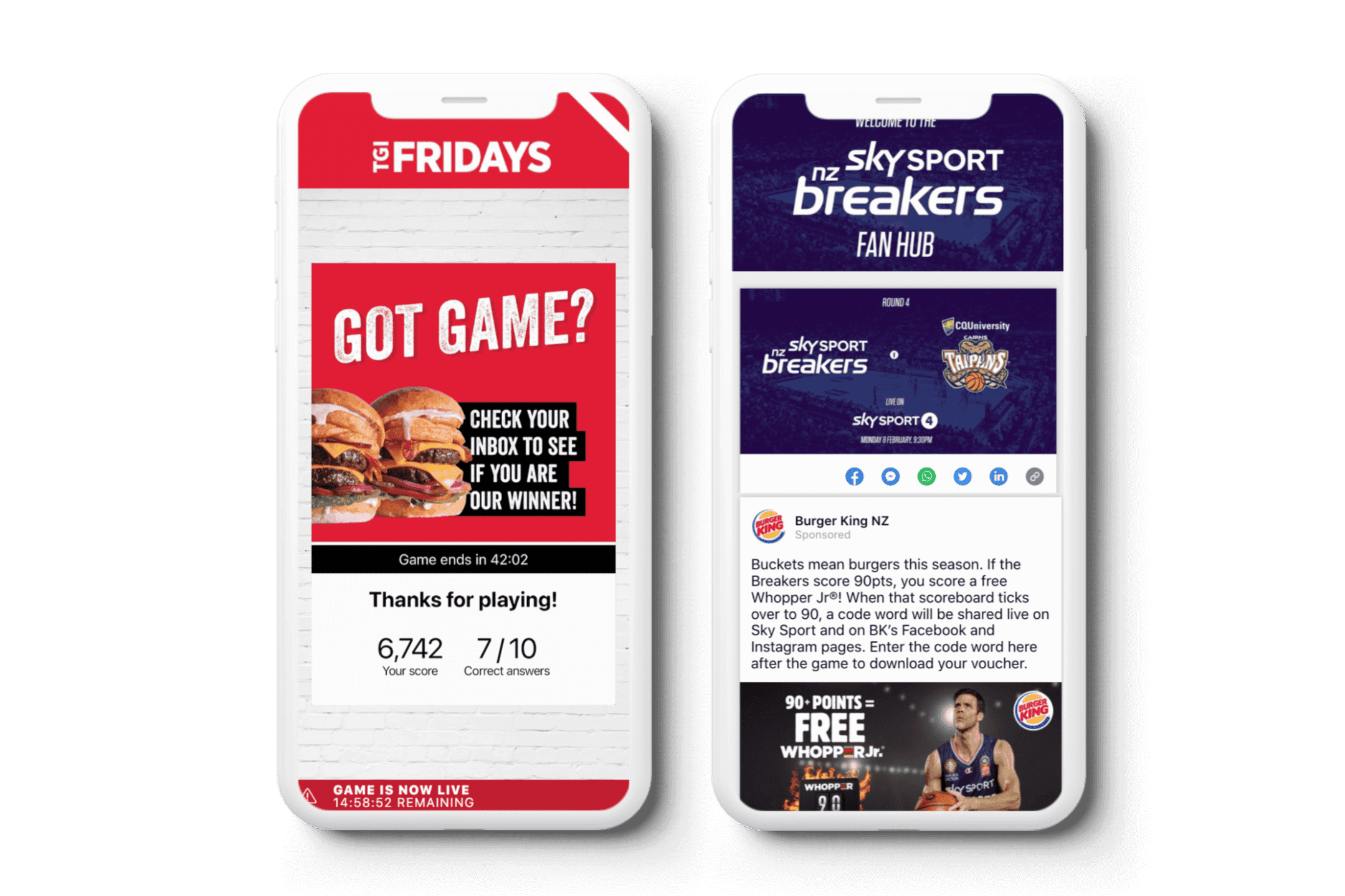 Learn from the experiences of our customers