Drive sales with next-level audience engagement
We empower marketing teams with simple, powerful and user-friendly building blocks that engage and convert your target audience.
Got a minute?
With over 40 games and competitions, followed by limitless integrations, marketing teams can easily create interactive content and gamified experiences.
We work with some of the best
"The dynamic and flexible nature of Komo's platform and the user-friendly plug and play interface enabled my team to easily and instantaneously create and revise content. Using Komo, my team was able to move quickly and get things done in minutes and hours as opposed to weeks."
"Komo's dynamic community engagement platform will allow us to create and launch interactive and gamified digital campaigns quickly and reward instantly, facilitating communication, interaction, involvement and exchange between our shopping centre and its community."
"We are continually impressed by Komo and its integration into our live broadcasts. The platform enables us to generate commercial income not traditionally available through a broadcast."
Engagement Hub
Our Digital Engagement Hub is your digital ecosystem. A place where you can send your audience to engage with live and interactive content, enter competitions and engage with your brand and your partners.
Digital Coupons
Komo's digital coupons are unique in that they work in conjunction with our gamification platform to provide targeted and relevant coupons based on the customer's preferences.
Engage your community with gamified content.
Quickly create compelling content from a suite of interactive content and gamified engagement tools to engage your community and reach new audiences.
✔️ Attract new customers through viral content
✔️ Retain more customers by providing more valuable content
✔️ Interact with your community 24/7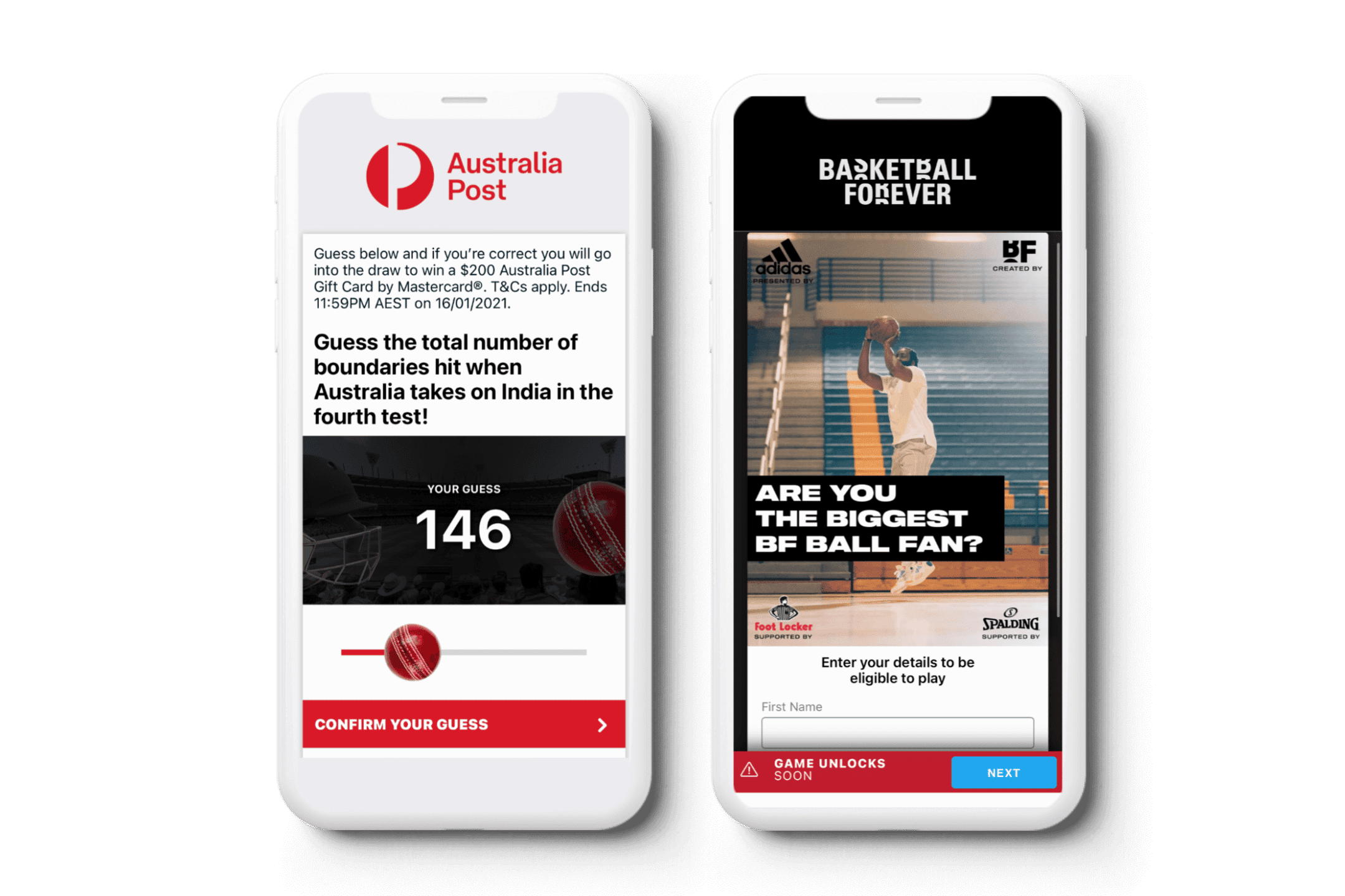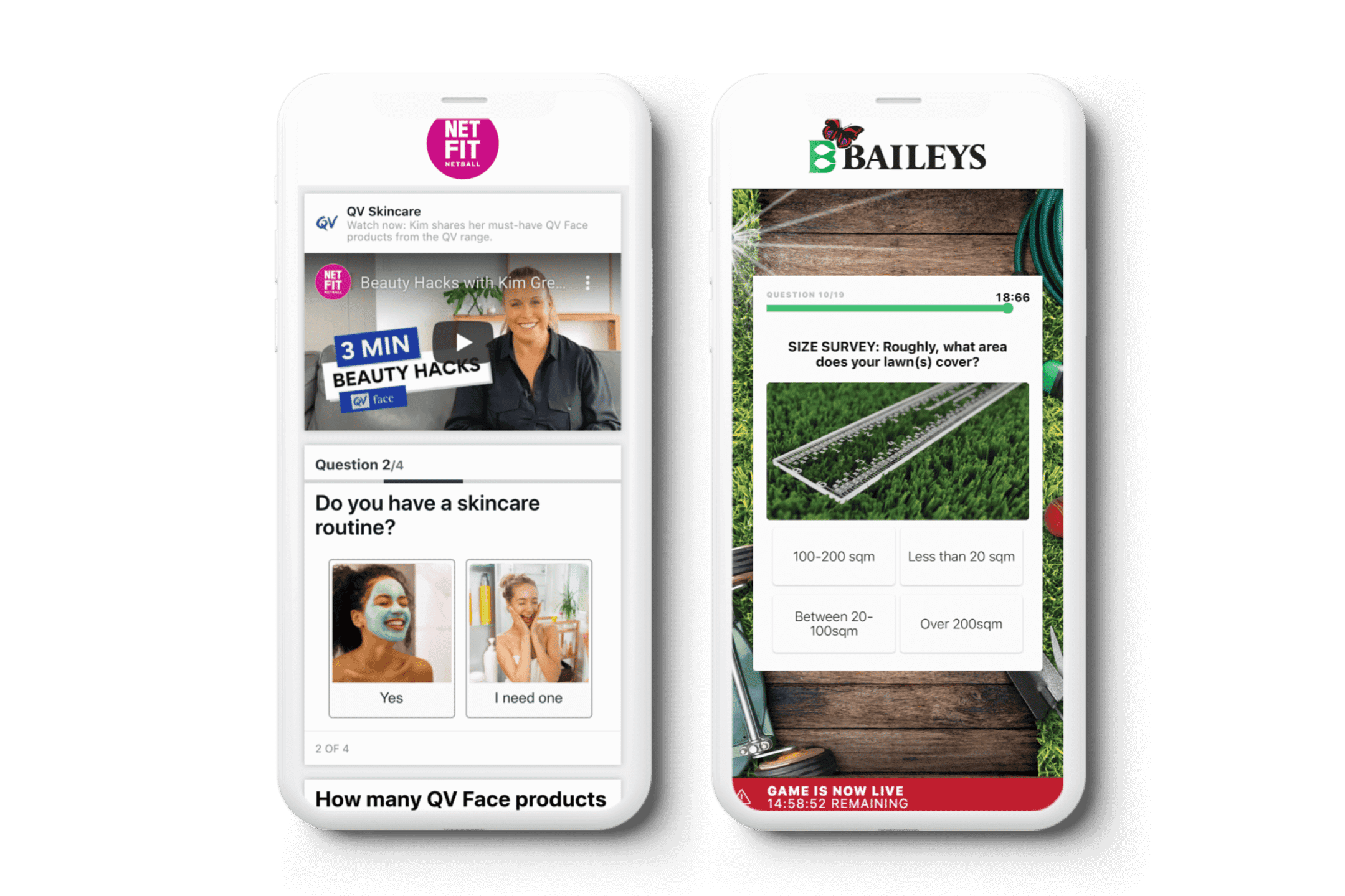 Understand your audience with advanced declared data.
Collect powerful data from your audience to enhance your re-marketing, market research and sales.
✔️ Build individual audience profiles and personas
✔️ Learn about what products and services your community want
✔️ Integrate to your CRM to automatically push new data
Non-intrusively commercialise your audience.
Deliver a ROI from your community engagement through preference based advertisements and digital coupons.
✔️ Convert your online community to revenue
✔️ Open up sponsorship opportunities
✔️ Drive e-commerce leads & sales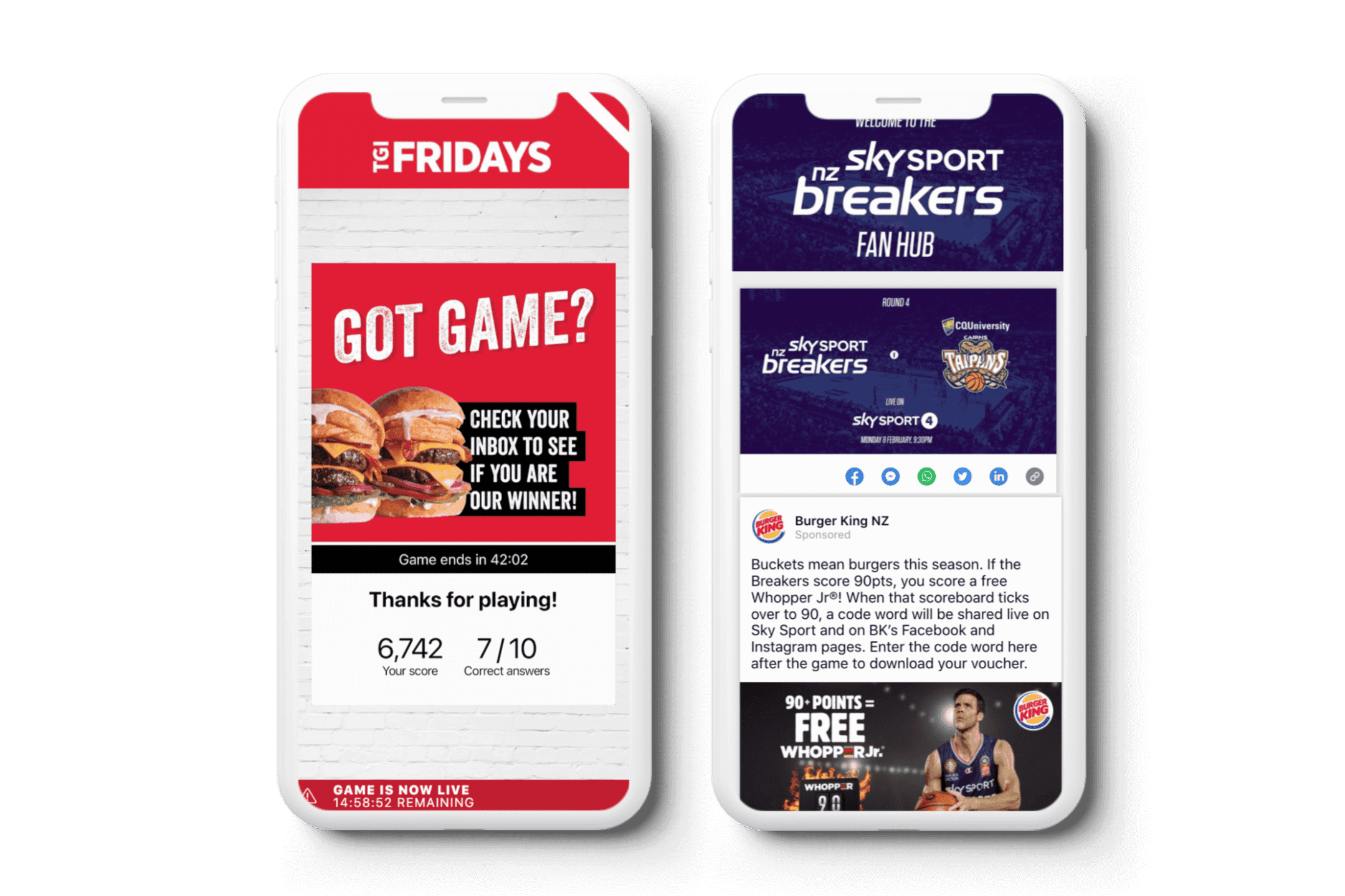 CUSTOMER STORIES
Explore what our customers are up to
Find out how they are implementing Komo into their marketing strategies to capture qualified data and drive revenue.
SPORTS
Fan Engagement During Covid-19 with the Australian Olympic Committee
Covid-19 presented challenges for building fan engagement during the Tokyo 2020 Olympics. Using Komo's world-class platform, the Australian Olympic Committee created a digital engagement hub...
COMMERCIAL REAL ESTATE
Ranfurlie Teams Up With Komo To Add a New Digital Dimension To Shopper Experiences
Developer, owner and operator of suburban Melbourne shopping centres, Ranfurlie Asset Management's general manager of marketing Lisa Charter said it's...


TELECO
Driving In-store Traffic with a 70% Conversion Rate on Digital Coupons
Optus required a convenient and seamless method to provide members of their Optus Perks rewards program with offers. Optus Perks rewards the loyalty of their members with a wide range of deals, coupons, and vouchers on things such as movie tickets to merchandise.
The digital destination to gamify, engage, capture and reward your audience.